Drawn Out and In One Go (間延びと一気 Manobi to Ikki) is the name of the 158th chapter of the Bakuman Manga. It was published in Weekly Shōnen Jump on December 5, 2011.
Characters in Order of Appearance
Edit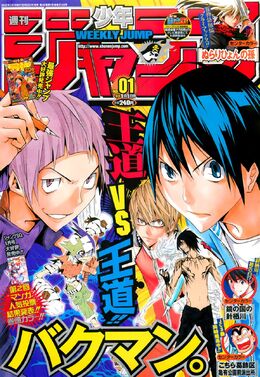 Ad blocker interference detected!
Wikia is a free-to-use site that makes money from advertising. We have a modified experience for viewers using ad blockers

Wikia is not accessible if you've made further modifications. Remove the custom ad blocker rule(s) and the page will load as expected.