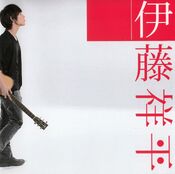 Dream of Life by Ito Shohe, is the first opening theme for the second season of the Bakuman anime. The opening replaces Blue Bird from the previous season.
Japanese Lyrics in Romaji
Edit
Yume kanaeru made chousen wa tsuzuku

Bo kuwa dokomade chikazuketandarou?
Juunengo no mirai kagayaiteru sugata wa
Koukai wa shinai jibun de egaita story

Fumidaseba yukute hamabu genjitsu
Makenai to ima mune ni chikatta

Kokorozhashita tsukamitai yume ga arukara
Moyashite yuke jounetsu wo atsuku

Yume no tochuu de meguriau deai to wakare
Kimi ga oshietekureta bokudake ga motsu chikara
Tachiagatteikundayo nando tsumazuitatte

DREAM OF LIFE~

Ad blocker interference detected!
Wikia is a free-to-use site that makes money from advertising. We have a modified experience for viewers using ad blockers

Wikia is not accessible if you've made further modifications. Remove the custom ad blocker rule(s) and the page will load as expected.