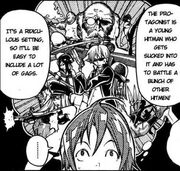 Hitman 10 is a gag manga with serious undertones that never got published by
Ashirogi Muto
. Miura believed that a normal gag manga would do better but didn't realize that gags just weren't Takagi's specialty.
HItman 10 is a gag manga about the top ten hitman fighting each other to become number one and receive a billionaire's prize. The main character is one of these hitmen.
Bakuman Series
Edit
After Ashirogi Muto's editor Goro Miura suggested that they do a gag manga series, Mashiro and Takagi reluctantly agreed to do the series while secretly creating another Manga Future Watch. Both competed against each other for serialization but both were unsuccessful.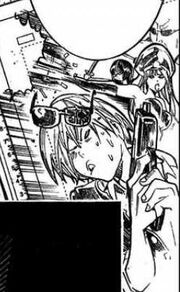 The plot of this manga is somewhat similar to the videogame No More Heroes.
The main character looks similar to Akito Takagi.

Ad blocker interference detected!
Wikia is a free-to-use site that makes money from advertising. We have a modified experience for viewers using ad blockers

Wikia is not accessible if you've made further modifications. Remove the custom ad blocker rule(s) and the page will load as expected.